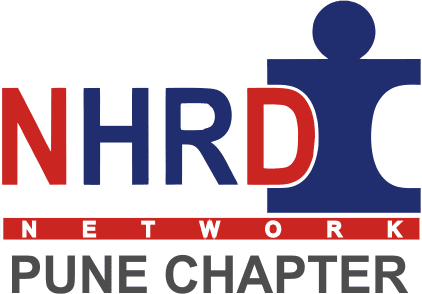 Certified HR Coaching Professional (CHCP)
A Joint Certification by NHRDN Pune Chapter and CoachMantraTM
CERTIFIED HR COACHING PROFESSIONAL(CHCP)
22 hours of Virtual Certification Programme
This certification programme is aimed at developing the ability of HR Managers/ HR Professionals to learn the foundational skills of coaching, evaluate coaching needs in their organizations, design appropriate coaching interventions, identify the right coaches and equip them with the basic skills for coaching in the workplace.
is an important OD intervention for creating higher engagement, building resilience and addressing development needs of employees.
This programme will have 5 virtual modules of 145 minutes each. The modules will be conducted over weekends extending over 2 months.
In between each online module, the participants will complete various assignments offline, practice peer coaching, and also have one personal coaching session with the expert coach from CoachMantraTM .

The Certified HR Coaching Professional (CHCP) is a 22 hours long programme – 12 hours (5*145 minutes) of Virtual Modules, and 10 hours of offline participant work.

A Joint Certificate of Participation (NHRDN Pune Chapter plus CoachMantraTM) will be issued to each participant.

This course is aligned to the ICF Competencies.

As a part of the entire course, the participant will have one personal coaching session with the coach, peer coaching sessions and will complete assignments with pre-work.

The entire course will be conducted on a Virtual Platform.

Recognize the importance of Coaching in their role as HR professionals
Learn basic skills of Coaching
Apply these skills in identifying Coaching opportunities at work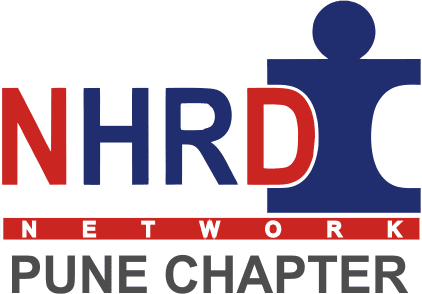 The National HRD Network (NHRDN) is a Global Centre for Grooming Leaders and the National Apex body of professionals committed to promoting the People Development movement in the country as well as enhancing the capability of human resource professionals to compete globally, thereby creating value for society. Towards this end, National HRD Network is committed to the development of human resources through education, training, research and experience sharing.
Established over three decades ago, NHRDN is an autonomous, not-for-profit, professionally managed organization, playing a catalyst role in grooming Leaders for Tomorrow.
Anand Khot
Chapter President
NHRDN Pune Chapter
HR Leader(GM) - IBM
Aman Rajabali
Chapter Vice - President
NHRDN Pune Chapter
CEO - Kabir Profile Solutions
Dr. Niraj Mankad
Treasurer
NHRDN Pune Chapter
Assistant Dean Flame University
Salil Malhotra
Event Lead
NHRDN Pune Chapter
Founder Stream and Krida
and Visual FX Team
Darpan Singh
HR Evangelist
NHRDN Pune Chapter

COACHMANTRATM is one of India's leading Coaching brands with a stellar team of coaches with qualifications and experience unmatched in the industry. This specialised organization is powered by Pragati Leadership, a leading brand inLeadership and Development.
Our coaches have varied specialisations, educational and work backgrounds, so you will find the one that's just right for your needs. Each one of them has been instrumental in spurring profound change in individuals and teams.
We have a unique approach that builds on global coaching best-practices and adds insightful self-analysis and self-mastery to create lasting impact.
Count on us for Executive Coaching of key individuals, or to Create a Culture of Coaching by training senior managers to be coaches and mentors. CoachmantraTM has a group of 21 proficient and experienced coaches with the experience of 300+ cumulative years of one-on-one coaching and 9 ICF certifications
Special Price Exclusively For First Batch (Limited Seats)

Non-Members
(1 year NHRDN Membership)
Next Batch Starting from 7th August 2021
Pricing Per Participant
(Exclusive of GST @18%)
For CHCP Registration & Payment
ENQUIRY FORM
We are glad that you preferred to contact us. Please fill our short form and one of our friendly team members will contact you back.
X
Enquiry