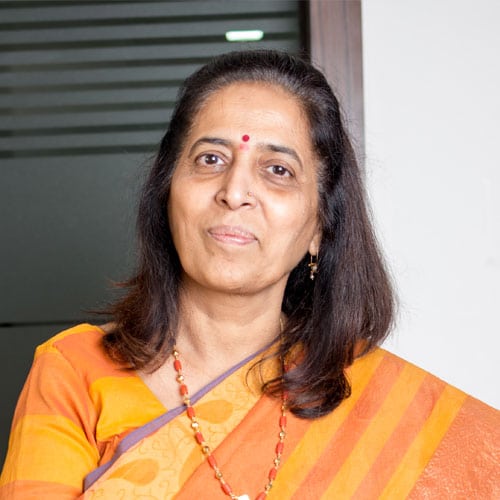 "Discover the coachee within."
Women Leadership • Start Up Founders
Dr. Kalindi likes being amidst people – interactions and conversations are her highs, informal meets over cups of coffee are her idea of quality leisure time.
Not surprising since hosting comes naturally to Dr. Kalindi who is a Certified Hospitality Trainer from American Hotel Motel Association.
Dr. Kalindi is working with rural women & children since 1991 and been successful in empowering women by making them self-sufficient.
She is a reiki-master. She is an Ex-Vice President for Indian Society for Training and Development, Pune and was also an executive board member of the Human Resource Development Network, Pune chapter.
Kalindi started coaching simply because she likes to help people think differently, and because she also learns and grows in the process.
What makes Kalindi stand out as a coach is her humility.