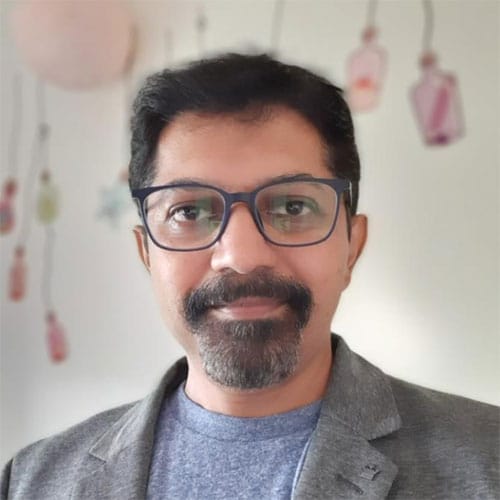 "How deeply you touch another life, is how rich your life is."
Top Talent • Women Leadership

Professional CERTIFIED Coach (ICF)
Mrunal plays the role of a Leadership & Team Coach & been practicing coaching since last 10 years.
For Mrunal, coaching is a form of self-expression, a path of self-awareness and embodying mindfulness. The coaching framework and competencies are powerful tools when embodied, can trigger the unlocking of the potential of a Coachee.
Knowing experientially, that they solved the problems/challenges by themselves is hugely empowering for a Coachee to sustain the mindset of change and opens a world of possibilities in their role and in life. What makes Mrunal stand out as a coach is probably his way of 'being present' in a coaching session and the ability to build trust & clarity. The ability to 'Be-like- a- Mirror'- is transforming for a Coachee.
Presence, Mindfulness and 'Be' with the coachee
Mrunal is a visiting faculty with Tata Institute of Social Sciences (TISS) where he teaches Facilitation Skills.
As one who strives for a healthy work-life balance, Mrunal is a proponent of Isha Yoga & regularly practices pranayam & meditation, loves to read, and pursues photography. He is passionate about self–development, making a difference, and spreading the power of coaching & facilitation!
Mrunal was a part of the Founding Managing Committee of the 'ICF – Mumbai Chapter'. He had been a core team member of the International Association of Facilitators (IAF) – India for several years.
What makes Mrunal stand out as a coach is probably his way of being present in a coaching session and ability to build trust.