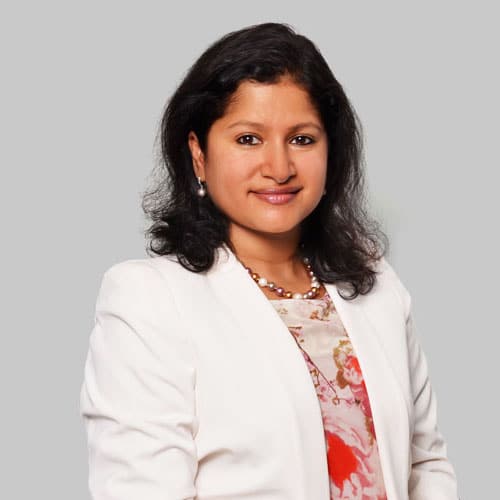 "Coaching is in many ways a very spiritual process, where you hold space for individuals to blossom by themselves."
Next Generation Leaders • Top Talent • Women Leadership

Professional CERTIFIED Coach (ICF)
Preetha brings a unique combination of corporate and real-time experience of being a coach, mentor, trainer – facilitator and HR practitioner.
Her experience includes engaging teams in strategy workshops, conducting change management sessions facilitating skill gap analyses, and empowering self-learning programs.
She is passionate about coaching, as she considers coaching others as her calling. By being an enabler she can play a catalytic role in people's lives for them to make better decisions and exercise choices.
A gold medallist in the areas of OB, IR & HR Management from Madras University, India, and a Masters's degree in Organizational Communication, from Ohio University, U.S.A.
Preetha is an HR Professional with over 16 years of experience in diverse HR verticals – HR Business Partnering, Talent Management, Talent Development/OD, Performance Management, and HR Consulting. As a part of Hexaware Technologies Corporate HR team, she has delivered on multiple engagements in the area of Employee Engagement, HR Systems, and Policy/Process Design.
At Wipro Technologies, in her role as HRBP, she has delivered on multiple engagements in the areas of Employee Engagement and Capability Development. Her experience in Standard Chartered Bank as an international Senior Leadership Facilitator & Coach makes her an expert in the Leadership Development and Diversity & Inclusion space. Preetha is passionate about applying her Coaching, Facilitation, and Consulting expertise toward helping organizations scale up in their Leadership transformational journey.
What makes Preetha stand out as a coach is the fact that she is able to build trust and rapport very quickly with her coachees. She also caters to a variety of needs and allows Coachees to come up with their agenda while at the same time being flexible and non-judgemental in allowing them to think beyond their standard perspectives and support ongoing changes in goals.
Sample areas that are covered in coaching would include: High-Performance Orientation, Conflict Management, Leadership Challenges, Thought Expansion in Creative Problem Solving & Decision Making. Clientele – As an independent Coach Preetha has coached Leaders in Standard Chartered Bank, currently coaching leaders at Microsoft, Apollo Group, Suntech Systems, Hapag Lloyd, Titan, CrayonData, Gigamon, Daimler India, and Intellect Technologies.
Her background in dance, music, yoga, and meditation helps her to integrate holistic wellness into coaching sessions with her clients. This give her the unique advantage of connecting deeper with her Coaches who find her methods practical and wholesome