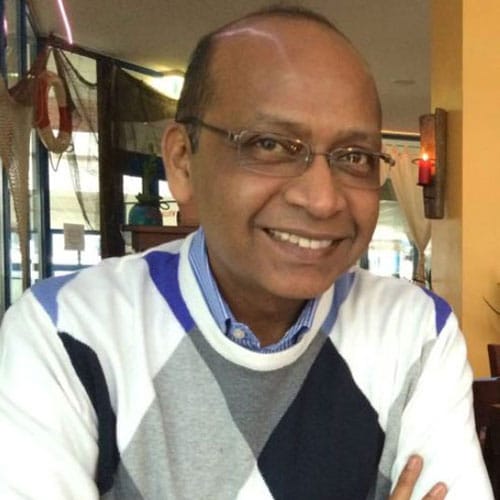 "We all have a lot of untapped potential, waiting to be unlocked. With coaching, even a small change at the top can create a ripple effect and a huge impact on the whole organization."
Top Talent • Senior Leadership

Professional CERTIFIED Coach (ICF)
Sabyasachi is a Professional Certified Coach (PCC) accredited by the International Coaching Federation (ICF).
His philosophy is rooted in that the individual mind is resourceful in finding answers, bringing about new ways of thinking, and resulting in transformational changes. He has coached over 75 leaders across large and small organizations, and supported them to understand, realize, and achieve their potential.
Given his extensive work experience across all levels, from manager through a board member, he is attuned to the context, culture, and challenges faced in the corporate world. Ultimately, Sabyasachi empowers his clients by supporting them through their journey to attain greater awareness, and clarity and take positive action.
Sabyasachi believes that every individual is unique and so are his circumstances. His coaching style adapts to the need of the moment in every session.
He partners with the individual by being fully present, building a resonating relationship based on trust, and challenging beliefs with compassion.
Sabyasachi believes that all individuals are capable of achieving greater heights than what they set themselves up for. He supports his coachees in examining their beliefs and assumptions to discover their internal motivation, and consequently realise the best version of themselves.
Through his understanding of the corporate world, coupled with genuine care, he equips his coachees to achieve their personal and professional goals.
His diverse experiences, from the factory shopfloor during his early years to the boardroom, yielded a common insight – nurturing an individual/team's motivation and continual learning is the key to sustained success within the organisation.
His people-oriented roles allowed him to establish work cultures focused on team engagement and organisational alignment, while also prioritising their individual learning. He believes that the individual's growth and development is central to the success of the organization, community, society, and its ability to meet the future.
He discovered his passion in coaching and decided to pursue it full-time. Sabyasachi is based in Mumbai. His wife Benita is an author of fiction novels. They have two daughters. As a family they enjoy travelling, watching mystery/crime thrillers, and reading.