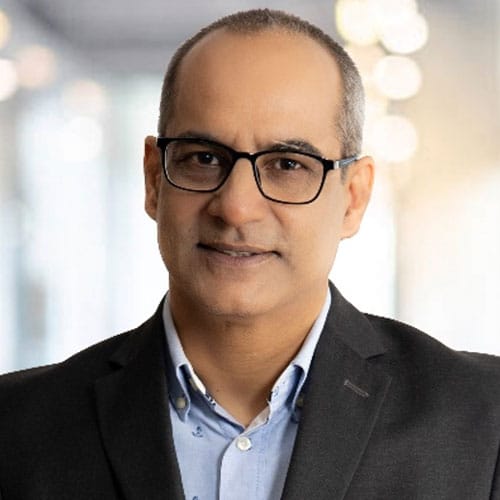 "Coaching is a transformational process for both the coachee and the coach. The path of transformation and learning is never-ending and coaching accelerates your journey on this path."
Top Talent • Senior Leadership
Overall Corporate Experience

Professional CERTIFIED Coach (ICF)
Over the past 26 years with corporates in India and Abroad, Sandeep has logged over 2400 hours of coaching, predominantly at the CXO level.
He is familiar with 360-degree base instruments for coaching. He is certified in Hogan and DISC assessments. He is a certified Leadership Assessor from Audi AG.
He has attended 190 hours of ICF Coach Training from Versant Coaching (2013), Coaching Leadership International, Canada (2015), and Alphastars (2019). 
He is the author of The Accountability Clock: Guide to building Accountability Culture at Workplace. India's first book on Accountability and Ownership.
What makes Sandeep stand out as a coach is his authenticity, conviction, clarity, and passion. Sandeep believes in trusting his intuition to guide him in complex situations where the solutions don't seem straightforward using his Freedom within a Framework approach.
Building High Performance Teams, Accountability & Ownership, Executive Presence, Establishing trust with client, increasing self-awareness and improving mindset using journalling, coaching business leaders to overcome procastination and self-doubt, developing direct reports
Sandeep is the author of the book, The Accountability Clock: Guide to building an Accountability & Ownership culture at Workplace.
He is also the Director of WhiteLight Consulting, which is focused on using Arts@Workplace — that is Sandeep for you.  His multi-skilled persona is exemplified in the diversity and impact of the engagements he does.  What clients love about Sandeep is his authenticity, conviction, clarity, and passion.  Sandeep loves reading non-fiction and when not working, he loves being close to nature, reading, and spending time watching the morning Sun. 
He is committed to promoting women in business and has served as an empaneled mentor with the Cherie Blair Foundation since 2019. He is an active supporter of theatre artists in his community outside of work. He lives in Mumbai with his wife and one daughter.