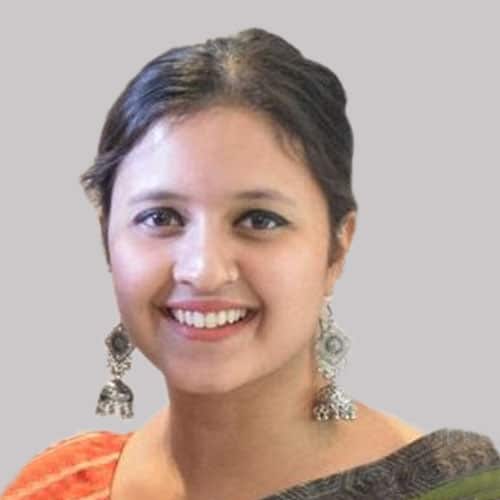 "We all have a lot of untapped potential, waiting to be unlocked. With coaching, even a small change at the top can create a ripple effect and a huge impact on the whole organization"
Top Talent • Senior Leadership

Associate CERTIFIED Coach (ICF)
Surabhi is an extremely warm, facilitative, queer affirmative coach.
She uses inquiry as a way to understand the client and their objectives; and to build a safe, non-judgment space for clients to reflect. She approaches every conversation with curiosity and unconditional positive regard for the client. She actively thought partners with the client on action steps that are meaningful and the support the client might need to achieve them.
Surabhi is passionate about creating learning journeys and that has led her down the path of coaching, training, and working with leaders and teams to build enduring organizations.
She's extremely passionate about social conversations like diversity and inclusion, feminism, and animal welfare. She's a pet parent to two rescue dogs and has certifications in Canine Health and Nutrition. She's currently pursuing a diploma in Canine Biosociopsychology and Ethology and loves working with both dogs and humans.