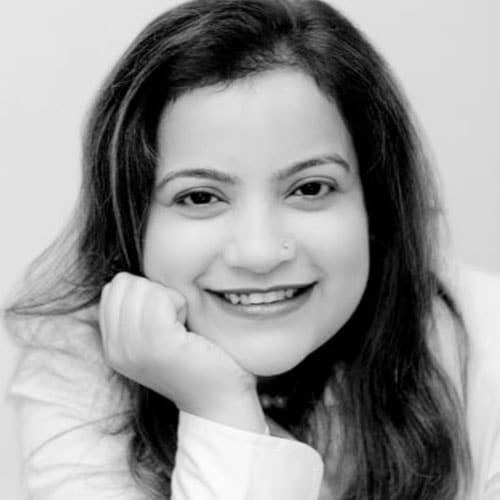 Coaching is all about developing an attitude of Gratification. Why Gratification – It goes a long way towards establishing self-love
Meenakshi is a Coach and Behavioural Trainer. She specializes in conducting One-on-One coaching and classroom sessions in the area of Communication Skills and Leadership Development. She has completed over 800 Hours of One-One Coaching in the last seven years and trained over 52,000 people in the last 16 years.
While in college, She worked as an Anchor with All India Radio (AIR) New Delhi. Soon after, she joined IBM Daksh and went on to become a Trainer. Given her strength in communication, she moved to AHA Corporate Training and Holistic Training Solutions, spent nearly 4 ½ years conducting workshops for various clients.
She has done long term assignments on leadership development with organisations like SMC Pneumatics, Oerlikon Graziano, Aeris Communication and Jindal Stainless Ltd.
She is a visiting faculty with IMT-Ghaziabad, Ashoka  University and NRTI – Vadodra (National Rail and Transport Institute) and coach students on Perceptive Communication, Presentation Skills.
Probono work: She conduct TTT programs for the primary school teachers of MCD Schools using Bloom's Taxonomy and Mind Mapping