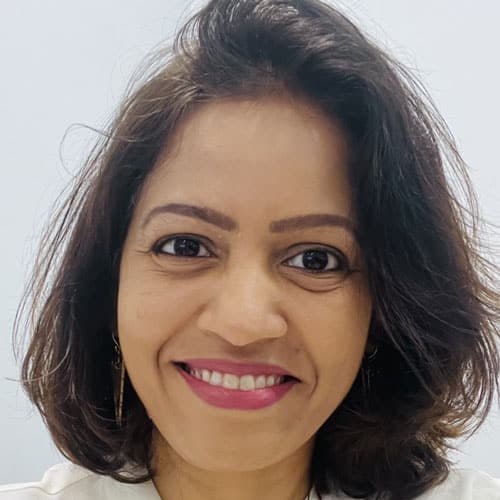 "Coaching for me is a journey of reflection, acceptance, and change and I am merely a catalyst into the process. The impact of coaching is long term and focused towards positive outcomes."
Top Talent • Senior Leadership

Associate CERTIFIED Coach (ICF)
Over the past 18 years with corporates in India and abroad, Linnet has logged over 2000 hours of Coaching,
Predominantly at the mid-senior level executives. Linnet is certified in Hogan, DISC, OPQ, and PEQM Assessments. She has attended 60 hours of ICF coaching. Plus accrued 60 hours of CC coaching with Marshal Goldsmith and Hogan.
She follows goals based – future forward coaching method blended with NLP anchoring principles for behavior change. Linnet has been coaching people across various organizations and various cultures across the globe. Her passion is to coach for women to take on leadership roles.
Linnets coaching style is conversation, collaborative and solution focused. Her coaching has a unique ability to focus on inside out change in an individual or a team.
Create a positive business impact and an intrinsic behavior change through the coaching relationship.
Linnet is believes in energy management for work management. Her entire philosophy of change begins with the inner game of achievement.
Alignment of thoughts to manifest as outcomes is the overall philosophy of her life. She connects both the logically and emotionally to her coachee and her coaching process. With her vast experience in more than 100 different companies in India and globally, Linnet is able to build a strong empathy and relevance to the coaching conversation.